Key West Wedding Packages
We offer simple wedding packages…a beach wedding…a garden wedding…and lots of helpful advice. 
Contact Colleen at A Simple Wedding 305-292-3195.
Sand & Surf Beach Wedding Package
This is our most popular package and a great way to get married in Key West.
Stand with your toes in the sand or your feet in the surf. Casual and stress free.
Includes:
Performing of ceremony by Colleen
Processing of paperwork after wedding
Bridal bouquet
Groom's boutonniere
Helpful local advice and assistance
$400
Option 1: Substitute 2 Nosegay Bouquets; no boutonniere $400.00
Option 2: Substitute 2 Boutonnieres ; no bouquet $330.00
ADD Photography by Gary
1 hour of photography; 30 edited images $250
1 hour of photography; 50 edited images $350
Click here for more photography package info
"Love is in the Air" elopement package – CLICK FOR INFO
"We tried to have the wedding local and include everyone … and to put it simply – I'm over it. It's just way too stressful and expensive. So we decided to elope to Key West after all…Thank you…this email alone took the weight of the world off my shoulders!"
Thinking of Eloping to Key West? We can plan your simple wedding in very little time!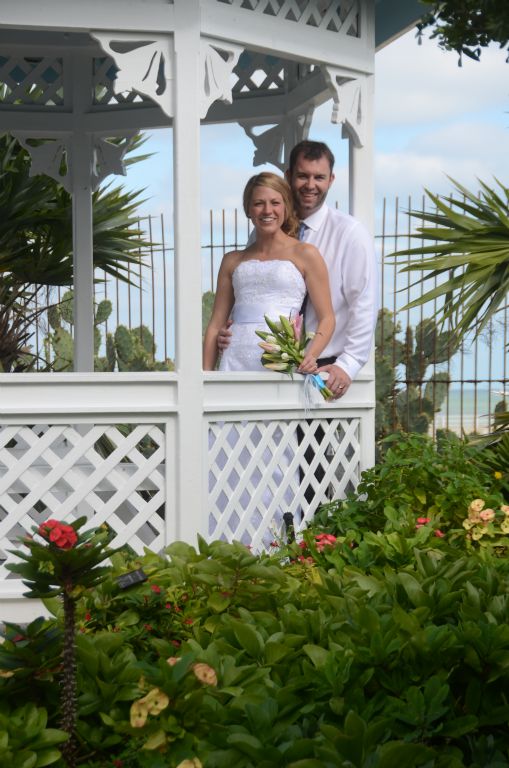 Key West Garden Wedding Package
There are many historic locations in Key West for your wedding.
The Key West Garden Club at West Martello Fort is the perfect venue
for a peaceful and private wedding. Site fees are not included in package.
Includes:
Performing of ceremony by Colleen
Processing of paperwork after wedding
Bridal bouquet
Matching boutonniere
Photography by Gary (50 edited images)
Helpful local advice and assistance
$750
Option1: Substitute 2 Attendant's Bouquets; no boutonniere $750.00
Option 2: Substitute 2 Boutonnieres; no bouquet $680.00